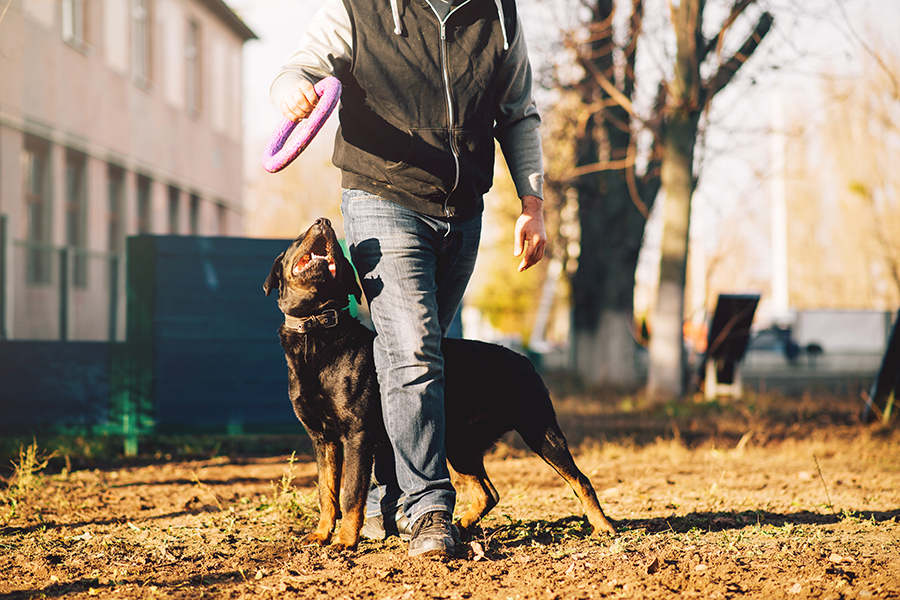 How Doggy Training Can Curb Dog Behavior Problems
Curbing dog behavior problems early on is essential to a well-behaved pup. Most problematic behavior in dogs stems from anxiety, fear, or pent-up energy. Chewing, barking, play-biting, and other behaviors may be a sign of stress or boredom.
With dog training, no matter your dog's age, you can reinforce good manners and stop unwanted behavior. Knowing how dog training works to eliminate various behavior problems may help you understand your dog better and lead to more successful training.
You can get effective dog training at The Dan Gentile Dog Training Center in Howell Township, NJ. No matter your dog's behavior problems, we reinforce positive behavior and provide you with ongoing support. We'll transform your dog in no time!
Ways Dog Training Resolves Dog Behavior Problems
Dog training strengthens your bond and prevents them from picking up bad behaviors in the future. Over time, they'll automatically respond with modified behavior.
Helps Them Release Energy
Depending on your dog's breed, they may need more exercise than your schedule allows. Puppies and adult dogs need regular exercise to expel energy. Dogs with separation anxiety may become destructive and chew on furniture.
Dog training challenges their brains and gives them a productive, stimulating way to release energy. Instead of destroying your home, they'll sleep peacefully and be more relaxed.
Rewards Good Behavior
Positive reinforcement is one of the most effective training methods to reverse dog behavior problems. Your dog understands positive commands much easier than negative ones. Praising them when they aren't doing something wrong reinforces the behavior you want them to exhibit.
Dog training doesn't have to be aggressive or hostile. Redirecting your pet and reinforcing the behavior you want is an easy way to teach them proper conduct. By focusing on positive behavior, training remains a fun bonding activity.
Teaches Them to Demonstrate Good Behavior Automatically
Consistency is vital when it comes to training. Like with any habit, it takes practice to retrain your dog's mind. Good behavior soon becomes the default with consistent positive reinforcement training.
However, the slightest inconsistencies are crucial to avoid. Each member of your family should be consistent in training the family pet and make no exceptions. Clear communication, patience, and hard work between each person ensure your dog's training goes smoothly.
End Dog Behavior Problems with Professional Behavior Training
Dog owners aren't out of luck regarding dog behavior problems. With a professional solution like The Dan Gentile Dog Training Center, you can reverse your dog's unsavory behaviors and teach them the proper way to behave.
End jumping, counter surfing, leash pulling, barking, and more with help from our experts. Our facility has everything your dog needs to grow, exercise, and learn new skills.
Does your dog bark at inappropriate hours, chew on your shoes, or dig holes in your yard? Learn more about our dog training program and end these unwanted behaviors with help from the Dan Gentile Dog Training Center in Howell Township, NJ. Contact us today at (732)-938-5040.