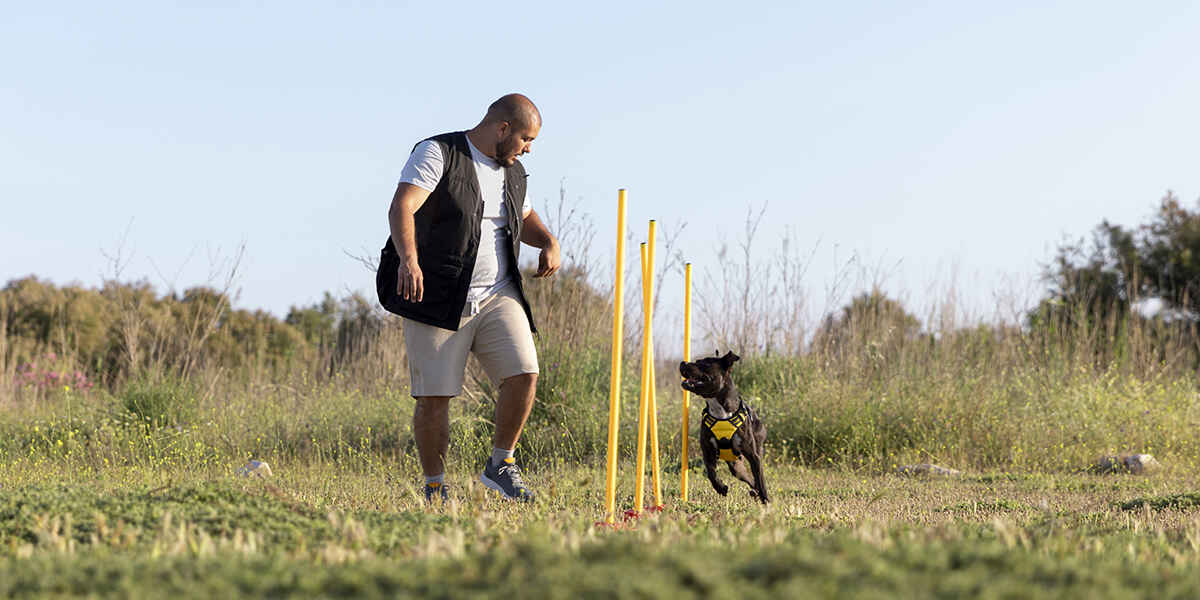 How to Train a Dog for Agility
Unlike basic obedience training, which teaches your dog how to behave around the house and in public, agility training sharpens your dog's body and mind. As a fun and beneficial hobby for both you and your pet, agility training strengthens bones and joints, helps prevent obesity, and keeps your dog active and engaged.
While professional agility classes are effective, you can begin by training your dog at home. If you're wondering how to train a dog for agility, we're here to help. We'll go through some important at-home tips for dog agility training. 
If you're looking for a trusted dog training center in NJ, choose The Dan Gentile Dog Training Center. Call us today at (732) 938-5040 to learn more. 
Start at a Young Age
If you're wondering how to train a dog for agility, it will help to start at a young age. Dogs are typically ready to begin their training at twelve months. Further, the vast majority of dogs competing in the sport start their training before they reach two years of age. 
Increase Focus and Attention
Before you introduce your dog to physical exercises, start by increasing their focus and attention. The agility obstacle course excites dogs and has plenty of distractions. Before they can master the physical aspect of the sport, they must be able to focus on the task at hand and move from one obstacle to the next.
Teach Tricks and Patterns
Next, you can start to teach your dog different tricks that increase coordination. Use rewards and have your dog touch a target with its nose. Then, create paths to teach different patterns and allow your dog to go from one target to the next.
Work on Flexibility and Balance
Use uneven ground, spins, and figure eights to work on your dog's flexibility and balance. Both are incredibly important to agility, as the sport tests your dog's ability to weave and stay upright.
Practice Small Jumps
Begin practicing small jumps to prepare your dog for the course's tire jump. As agility doesn't involve high jumping, you can place or hold household objects low to the ground.
Save the Weave Poles for Last
While you can alter the order in which you train your dog for the agility course test, it's wise to save the weave poles for last. They involve an often difficult level of visual perception that can be a challenge for many dogs. You can also leave this drill to professional dog trainers. 
Be Patient and Stay Positive
Finally, remember that agility is a sport that is, at its core, meant for fun. Be patient with your dog and stay positive throughout the process. 
Contact The Don Gentile Training Center to Learn More
Start agility training with your dog today and experience its many benefits. For more information on how to train a dog for agility or on how to use dog treats for positive reinforcement, contact The Don Gentile Training Center at (732) 938-5040.