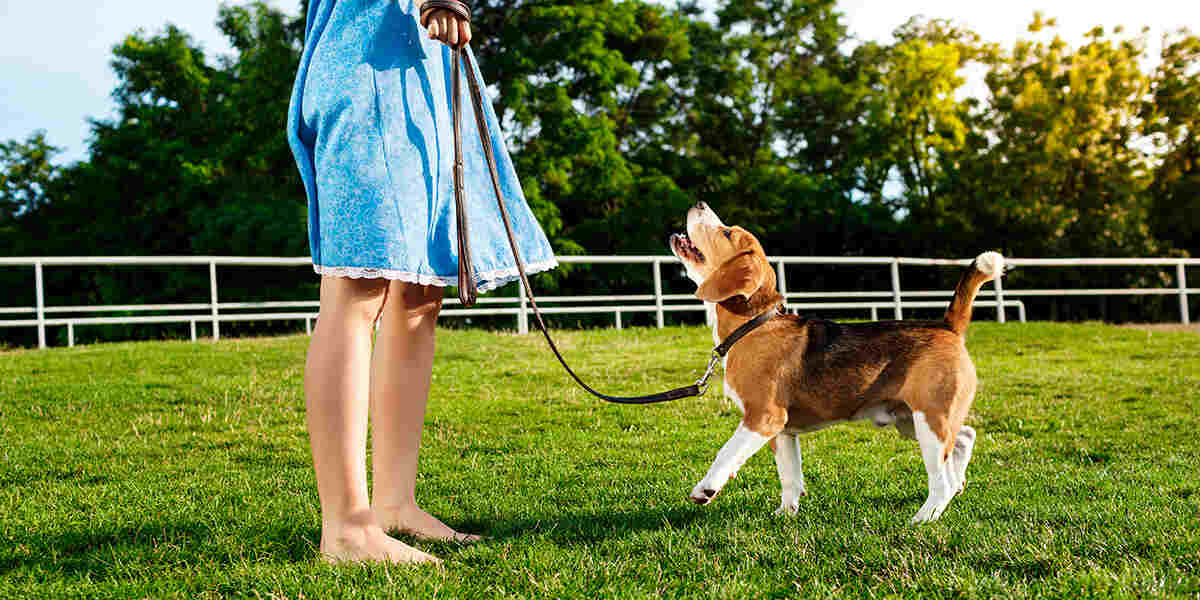 How to Train a Puppy to Walk on a Leash
Few things in life bring as much joy and excitement as starting a new life with your very own puppy. However, it's crucial that you teach your new best friend certain behaviors early on. You want to avoid future issues, so you need to understand how to train a puppy to walk on a leash.
The Dan Gentile Dog Training Center provides expert dog training in NJ. We're here to explain how to teach your puppy to walk on a leash. We'll also provide helpful troubleshooting tips you can use.
Leash Training Steps
We believe that you can train any puppy, no matter the breed or sex, if you follow a few important leash training steps.
1. Introduce the Leash
Start by showing your puppy a collar or harness. Give him some time to adjust, and then place it on him. Use treats and affection for positive reinforcement, and he'll learn to associate the collar with happiness and fun.
After he gets used to the collar or harness, attach a leash, and he'll come to love it in no time. Let him walk around the house with it on, and he'll come to associate it with movement.
2. Teach Cues
Pick a cue, such as a clicking noise or a word, and give him a treat when you use the word. Your dog will start paying attention to you every time you use this cue. Once you begin the training process, it will come in handy; you can use it to interrupt bad behavior.
3. Practice Inside Before Moving Outside
Now that your precious pet loves his collar and associates it with treats, try walking inside your home a few steps at a time. Provide ample treats and loving praise, and he'll grow in confidence, and you'll be able to practice outside in no time.
Tips for Troubleshooting
Now that you know how to train a puppy to walk on a leash, you need to understand some helpful tips that you can use as a behavior guide.
Address Pulling
Puppies love to pull on retractable leashes. Don't reward this behavior by continuing to walk or giving them what they want. Instead, stop walking and stay put until they have stopped pulling.
Watch for Triggers
Distracting areas, like sidewalks, parks, and anywhere with other animals and children, can overstimulate puppies. Be careful to avoid these spaces until your puppy is ready to take them on.
Professional Dog Training in New Jersey
Although you now understand how to train a puppy to walk on a leash, you might need more advanced training for your furry friend. The Dan Gentile Dog Training Center shines as New Jersey's finest option for puppy training. We will prepare your puppy for a long and happy life by your side.
If you want to know the answer to the question, "How soon should you start training a new puppy?" or if you have any other concerns, call us at (732) 938-5040 today!